Topic
Marine Technology
What is an AUV?
AUV stands for Autonomous Underwater Vehicle. AUVs are unoccupied, untethered, battery-powered vehicles used to collect data for underwater research.
What are AUVs used for?
Creating maps of the ocean floor
Recording data on biological, chemical, and physical ocean conditions
Identifying hazards to navigation
Exploring geological formations
Documenting shipwrecks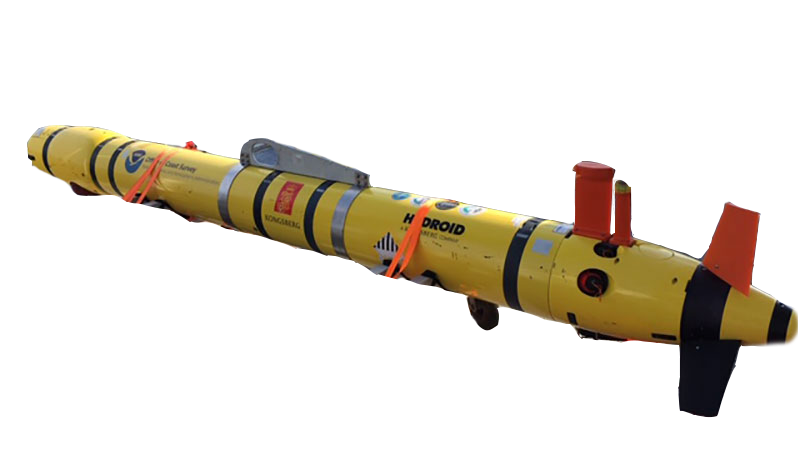 How do AUVs work?
Route and sampling protocol are pre-programmed by an operator on vessel or on land
Data collected by cameras, sonar, chemical sensors, and/or other water property sensors
Can accommodate a variety of sensors depending on the research needs
Depending on the model, AUVs can glide at the surface, dive deep, or even hover
Powered by onboard batteries
Stores images and other sensor data on onboard computers until the AUV can be retrieved after a dive
AUV fun facts
SMALLEST AUV: about the size of a coffee table
LARGEST AUV: about the size of a bus
DEPTH RANGE: Can travel to the full depth of the ocean and through shallow water ecosystems that would be difficult for large boats or ROVs to navigate.
LONGEST DIVE: missions can last weeks with a recharging plan in place, but dives can typically run ~24 hours