Topic
Underwater Cultural Heritage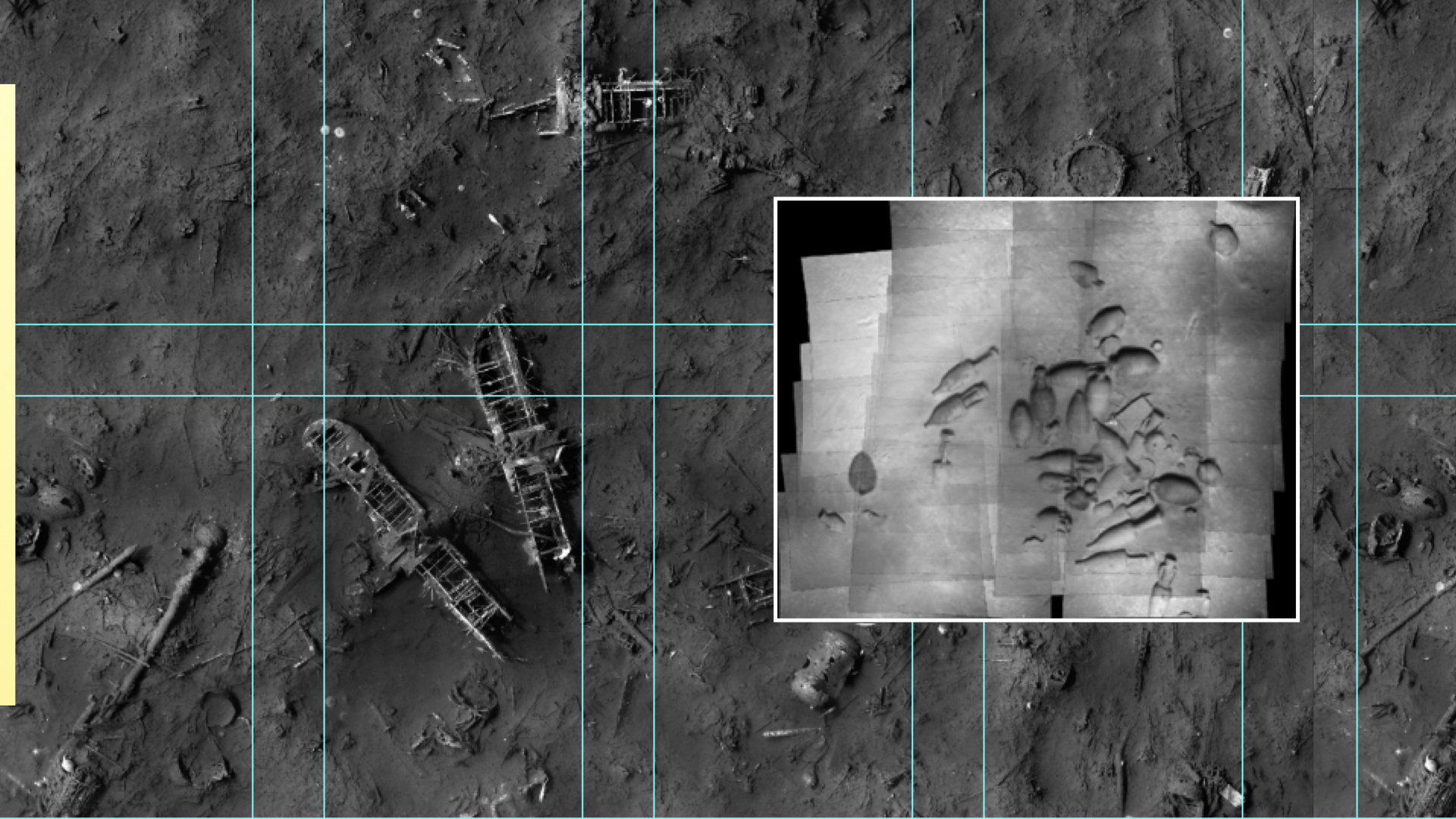 Stitching Together a Seafloor
Introduce students to the applications of photomosaics relating to maritime history and archaeology. Students will work in small groups to complete photomosaic puzzles of real seafloor scenes by recognizing and comparing unique features among image squares. At the end of the activity, students will respond to conclusion questions demonstrating their understanding of the concepts involved with this lesson and be able to relate these concepts to real-world ocean exploration.
---
Armando un fondo marino
Este módulo presenta a los estudiantes el uso de fotomosaicos relacionados a historia y arqueología marítima. Los alumnos trabajarán en pequeños grupos y completarán rompecabezas de fotomosaicos con escenas reales del fondo marino, reconociendo y comparando características únicas entre los cuadrados de imágenes. Al final de la actividad, responderán preguntas para comprobar su comprensión de los conceptos relacionados a esta lección. Además, serán capaces de relacionar dichos conceptos a la exploración oceánica en el mundo real.
Students will:
understand and explain the importance of creating mosaics to observe seafloor structures.
be able to critically assess digital images, identifying unique features among images and creating a larger mosaic.
understand the general process of how photomosaics inform research and maritime history.
Los y las estudiantes:
entenderán y explicarán la importancia de crear mosaicos para observar estructuras del fondo marino. 
podrán analizar críticamente imágenes digitales, identificando características únicas en las imágenes y creando un mosaico más grande con estas. 
entenderán el proceso general por el cual los fotomosaicos informan la investigación y la historiografía marítima.