Topic
Marine Technology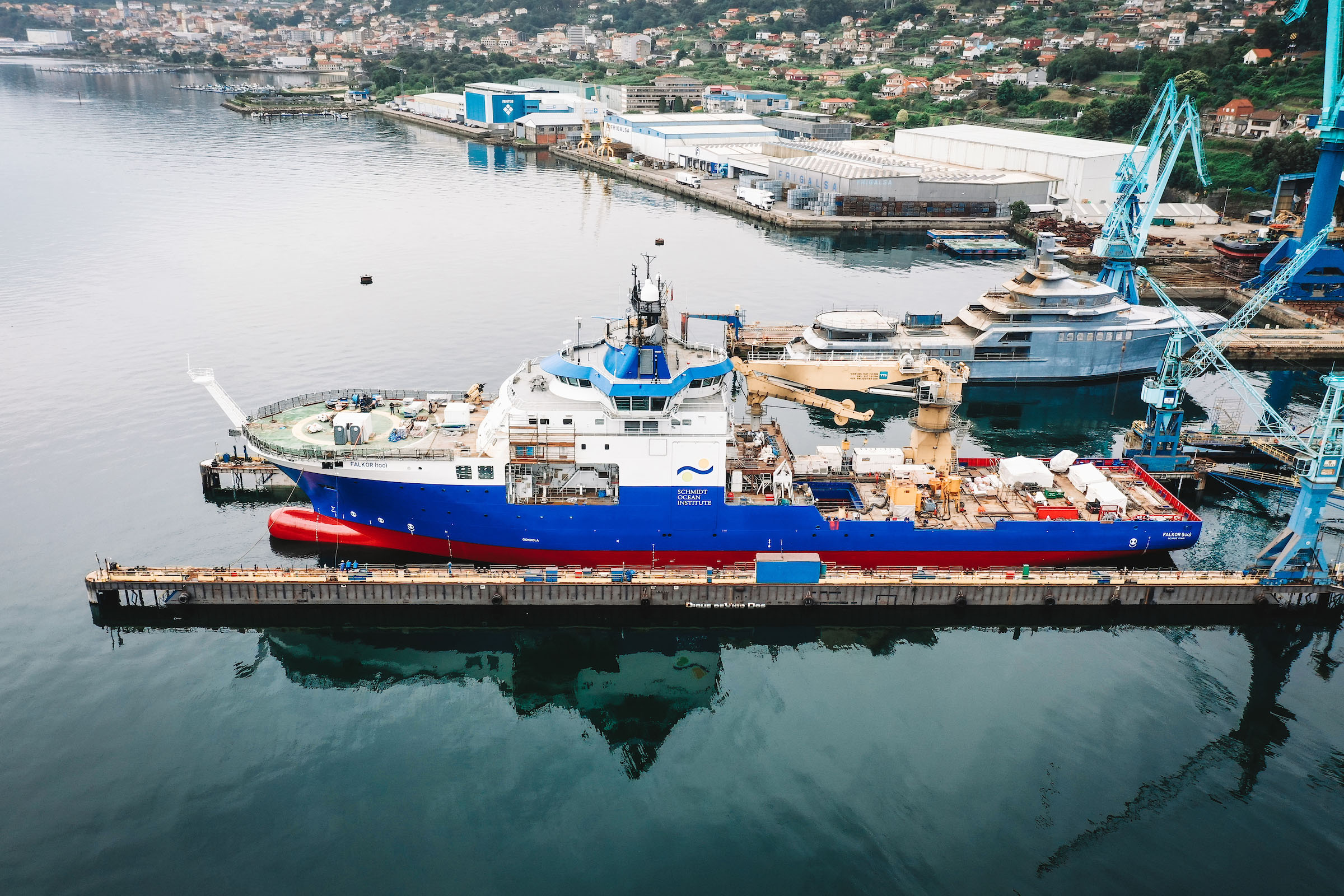 Falkor (too) FAQ
NEW VESSEL FAQ
1. What is the name of the new vessel and why?
To continue on the theme of the German fantasy novel, The Neverending Story, which served as the inspiration for our first research vessel, this new research vessel is named Falkor (too), as it will continue the never-ending journey of the Schmidt Ocean Institute in its mission to explore our vast ocean ecosystem.
2. How big is this vessel?
Research vessel Falkor (too) is 110.6 m (363 ft) in length, 20 m (66ft) in beam/width. The aft deck is 960 m2 (10, 333 ft2) and it currently has more than 110 berths – some of which will be converted into laboratories. Comparatively, Falkor is 83 m (272ft) in length, 13 m (43ft) in beam/width, and has 44 berths. You can view all the specifications for Falkor here.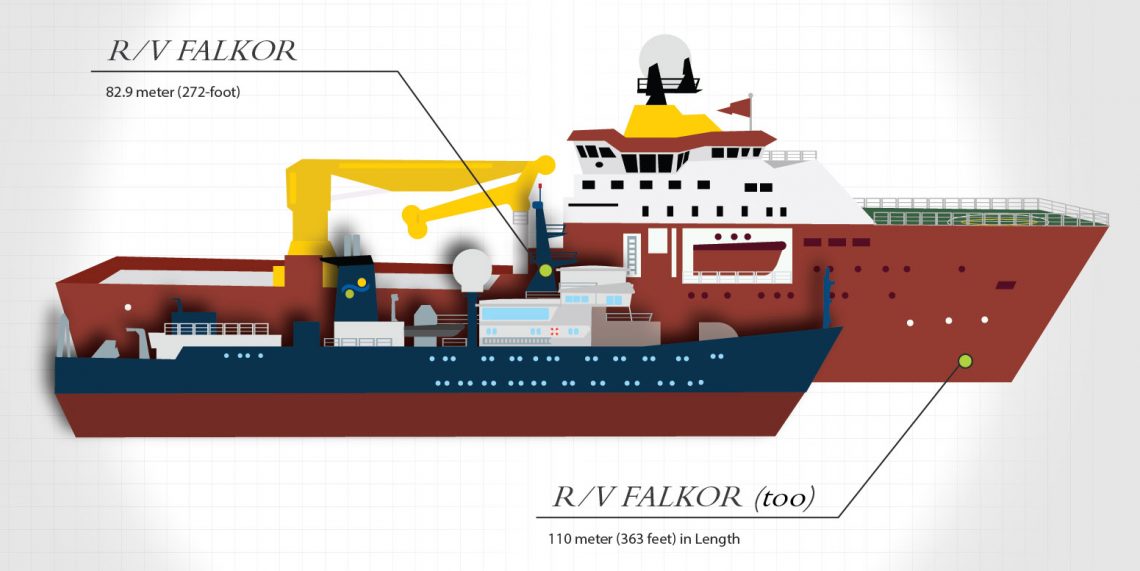 3. What did this vessel do before you bought it?
Falkor (too) was built in 2011 as an offshore industry vessel, and in the last few years it has been used to establish offshore wind farms in Europe.
4. Will you operate two vessels?
After this year, Schmidt Ocean Institute will only operate the new research vessel, Falkor (too).
5. Why are you replacing Falkor?
Although Falkor has been a wonderful vessel, we have outgrown it – both in terms of space for the scientists who wish to join us, and to achieve the ambitious future mission of Schmidt Ocean Institute.
6. What are the additional capabilities of the new vessel?
Falkor (too) has high maneuverability and excellent station-keeping capabilities. The vessel is ice-rated and can sail through 10-15 cm of ice, giving SOI greater coverage of the globe and allowing for broader exploration of the ocean. It is 110 m in length and has two moon-pools that will allow us to operate ROVs and other marine robotics in various sea-states and weather conditions. The aft deck is 960 m2 (10,333 ft2), which will give us more space for specialized labs and science equipment. Falkor (too) will be refitted to become a state-of-the-art mobile research facility that will offer scientists and innovators from around the world an opportunity to expand their ability to explore and study the ocean. Schmidt Ocean Institute has welcomed more than 1,000 scientists aboard Falkor since 2012 and will increase this capacity with the new vessel.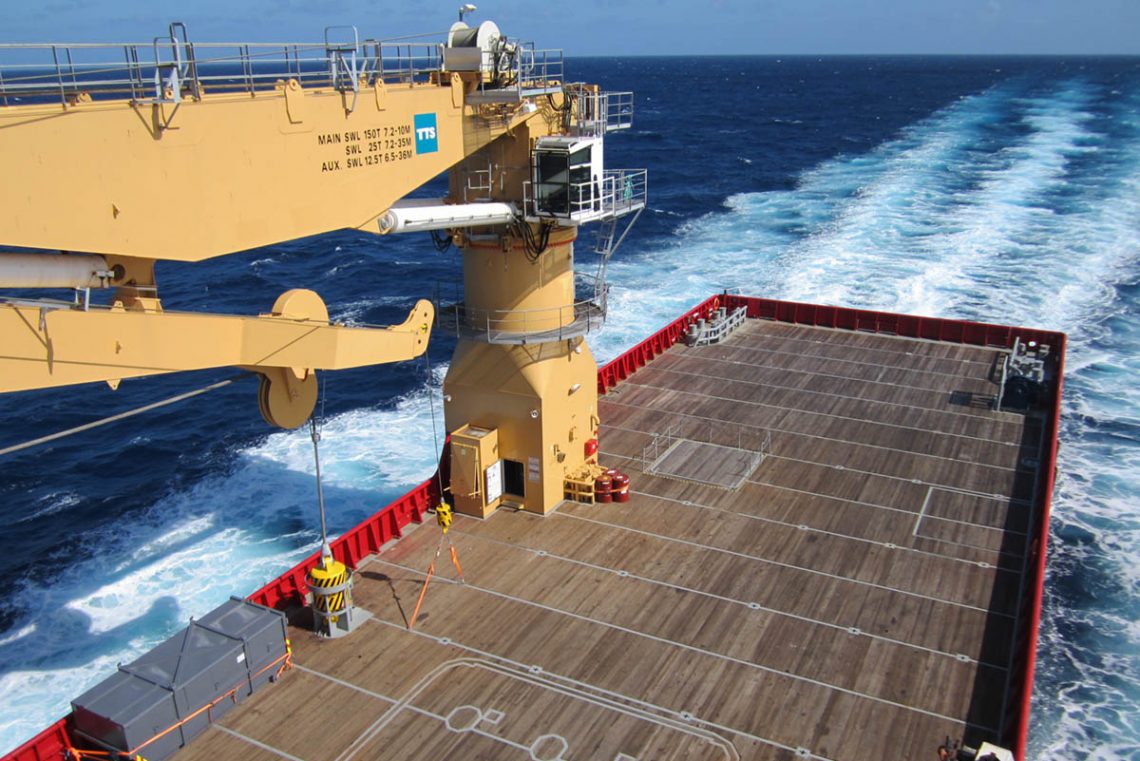 7. What is the timeline for Falkor (too) and Falkor operations?
R/V Falkor will continue to operate until the end of the year and will then sail to Spain to hand the baton over to Falkor (too). A full refit of Falkor (too) will take place in Vigo, Spain, and is expected to be completed in 2022.
8. What will happen to Falkor?
Our current intention is to donate Falkor after the new ship is refit.
9. Where will Falkor (too) sail?
Falkor (too) will be a global vessel that will operate around the world. A detailed schedule for the next few years will be established later this year.
10. How much did Falkor (too) cost?
Falkor (too) will be a state-of-the-art research vessel, equipped with the most sophisticated technology currently available. The vessel, its laboratories, tools, equipment, and high-performance computing system will be a multi-million-dollar venture. Falkor (too) is intended to be a global research vessel and further demonstrates the commitment of SOI co-founders, Eric and Wendy Schmidt, to provide the global scientific community with state-of-the-art capabilities for ocean research and technology development. As with Falkor, Schmidt Ocean Institute will continue to operate this vessel and offer it at no cost to scientists and technology developers from around the world.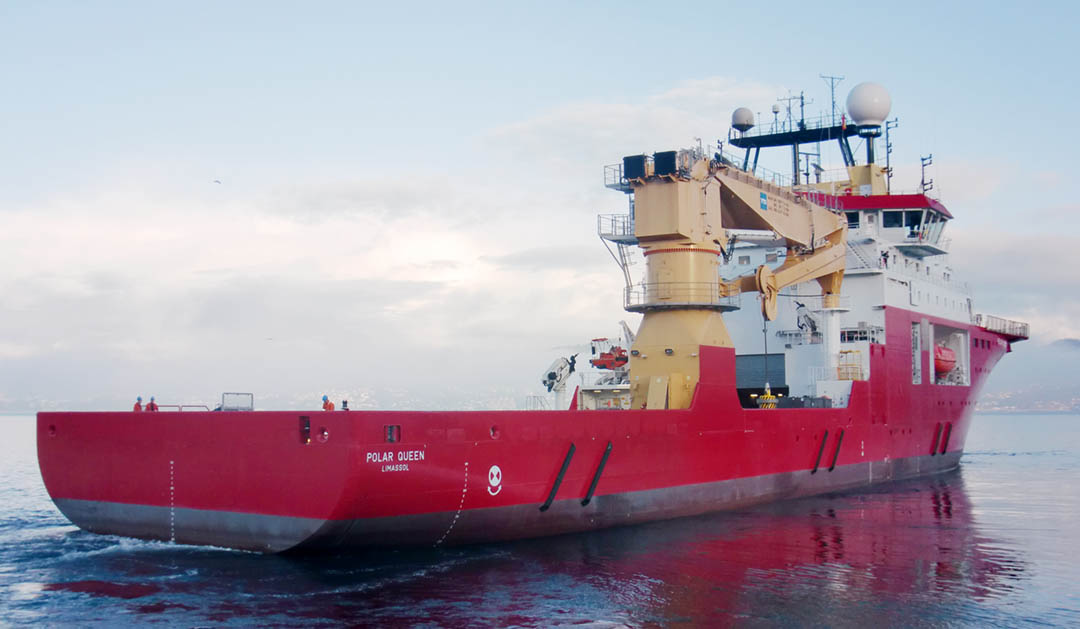 11. What happens to the expeditions that are currently planned for Falkor?
We will be working with the scientists to make alternative arrangements.
12. What measures are you taking to make this an environmentally friendly vessel?
Schmidt Ocean Institute's mission is focused on research and protection of the ocean as part of our overall mission and day-to-day operation. As a modern vessel, Falkor (too) was built to high international "Clean Design" standards for air quality emissions and discharges at sea. We will extend this priority to the new vessel. SOI will also continue to implement sustainability practices such as strict recycling measures and management of overall efficiency performance over time.
13. Who did you buy this from?
A Norwegian shipping company called GC Rieber Shipping ASA.
14. What was the previous name of this vessel?
The vessel was formerly called Polar Queen.