Topic
Ocean Careers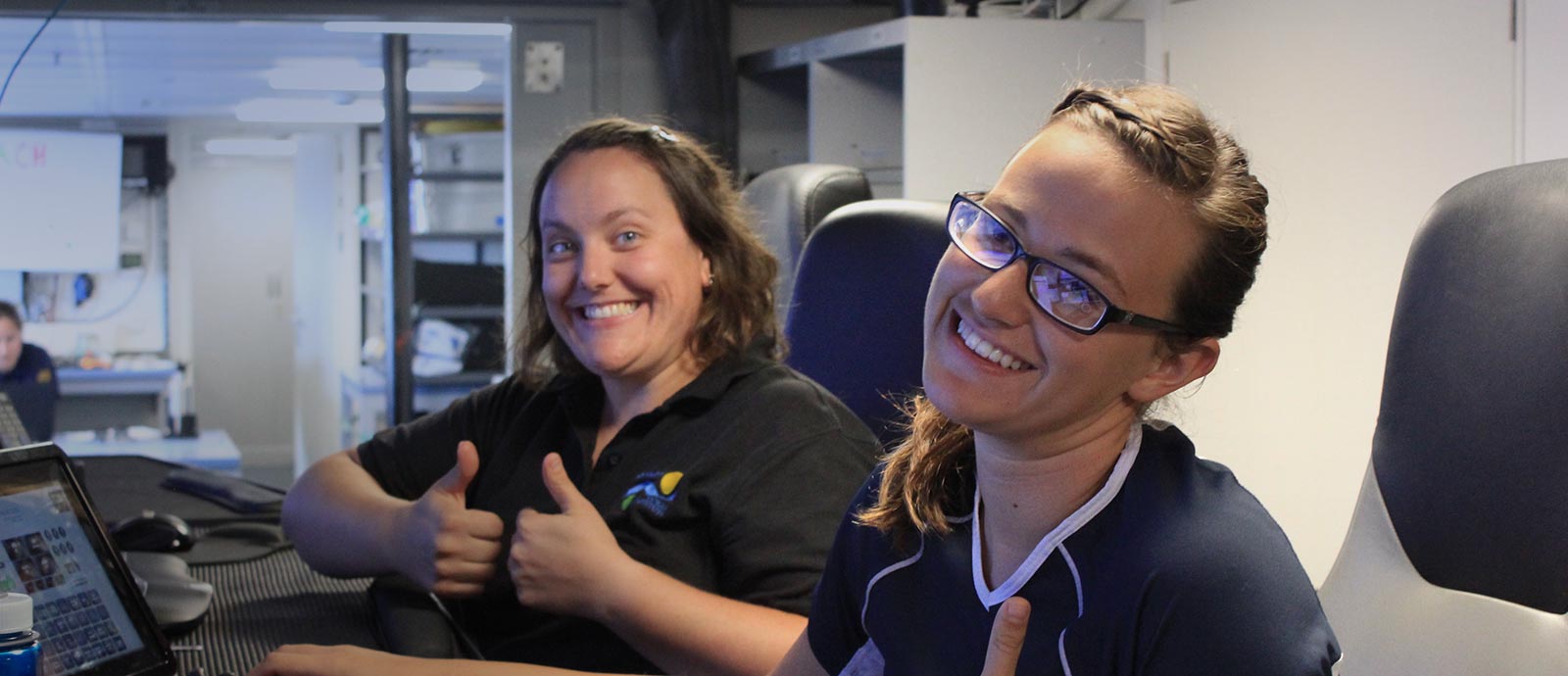 Careers at Sea
The opportunities for jobs involving the ocean are wide and varied, and preparation makes them within reach. When most people think of a career at sea, they may envision a Marine Biologist watching whales, a Captain piloting a large cargo ship, or a scuba diver studying reefs. In reality, there are hundreds of different careers at sea. On research vessel Falkor alone there are deckhands, stewards, chefs, bosons, engineers, fitters, officers, pursers, marine technicians, scientists, and more.
Preparing for a career
Classes in school are often the first steps people take in pursing their dream job. Studying sciences and math – chemistry, biology, physics, calculus, etc. is essential to pursuing marine sciences and engineering. It is good to have an idea of what you would like to specialize in, but also important to have wide-ranging foundation of understanding. Trade and vocational schooling can also open doors to jobs on ships. Internships and student opportunities help students get first-hand experience and exposure to a variety of careers.
No one claims that working on a ship is easy. Long hours and hard work are the rules, not the exceptions. However, many people are drawn to careers on ships for the chance to travel, long stretches of time off, and the chance to participate in unique work. In order to excel, a person needs to have a sense of adventure, good problem solving skills (there are limited resources when one is miles from land), and be able to work well with others (it is tight quarters on a ship). Being determined, curious, and eager to learn are important traits. Curiosity led Colleen Peters, one of Falkor's Lead Marine Technician, to study marine sciences and continue exploring possibilities to find a job that would fulfill her the most. "I like to understand how things work. Troubleshooting is a big part of my job—if something breaks you have to figure out why and how to fix it." Determination will also help you find a job you love. Put forth the effort to ask for advice and ask about opportunities such as internships or volunteering.
Working on Falkor
Beginning a career can sometimes be overwhelming, so find out how some of the crew on research vessel Falkor got their start: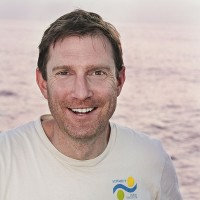 Name: Stian Alesandrini
From: California
Position on Falkor: Science Services Manager
What do you do: Stian works to make sure all the science cruises are organized and planned, working with both the crew on Falkor and the science teams.
How did you start: Stian was obsessed with SCUBA diving as a kid. He loved to free dive and learned to SCUBA at the age of 13. After finishing high school, he studied marine biology in college and graduate school. Stian worked as a SCUBA instructor, laboratory manager, and sub-tidal research biologist (working underwater in kelp forests and on small research boats), before joining the United States Antarctic Program as a marine technician on their research vessels. Fifteen years and several vessels later, he now gets to work both in the field and in the office, where he provides remote support to the technicians sailing on the Falkor.
Fun fact: Stian once got stuck in the ice for a month on an icebreaker in Antarctica.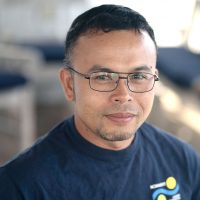 Name: Archel Benitez
From: Philippine Islands
Position on Falkor: Deckhand
What do you do: As a deckhand, Archel helps with various science operations such as deploying robotic vehicles and CTDs, as well as assisting with the day-to-day operation such as looking after lines used to moor the ship, and general ship maintenance.
How did you start: Archel spent four years in marine studies after high school, and worked on a wide variety of ships including container vessels shipping cargo from Europe to the United States, passenger ships, and tugboats.
Advice: Archel recommends taking every aspect of your job seriously and to strive for perfection.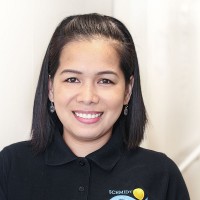 Name: Shiella Marie Bonita
From: Philippine Islands
Position on Falkor: Stewardess
What do you do: Shiella attends to the living needs of crew, making sure the interior of Falkor is working and kept clean.
How did you start: Shiella graduated from college with a degree in Hotel and Restaurant Management. She worked in a five-star hotel, but wanted to see the world. After leaving the hotel, Sheilla worked on a cruise ship.
Many people do not consider the fact that there are also hospitality careers at sea.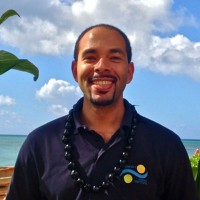 Name: Leonard Pace
From: New York
Position on Falkor: Science Program Manager
What do you do: Leonard manages Schmidt Ocean Institute's annual collaborative proposal review process and related community coordination and outreach activities. He also manages special projects and liaising with the scientific community: for example, coordinating and leading SOI's ROV Development Survey.
How did you start: From a young age Leonard was inspired to become a marine biologist. He majored in Marine and Environmental science in college and found passion during a semester at sea aboard S/V Westward. Leonard continued on to earn a Masters degree, which opened the door for his Knauss Marine Policy fellowship.
Advice: Enjoy what you do.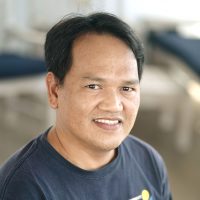 Name: Edwin Pabustan
From: Philippine Islands
Position on Falkor: Fitter
What do you do: Edwin works on everything from science instruments to ship parts, optimizing their fit and performance. Edwin also does maintenance and repair, a never-ending job on a ship.
How did you start: After high school, Edwin studied engineering at a technical school then worked on tankers that transported liquids for 10 years before joining Falkor.