Topic
Ocean Careers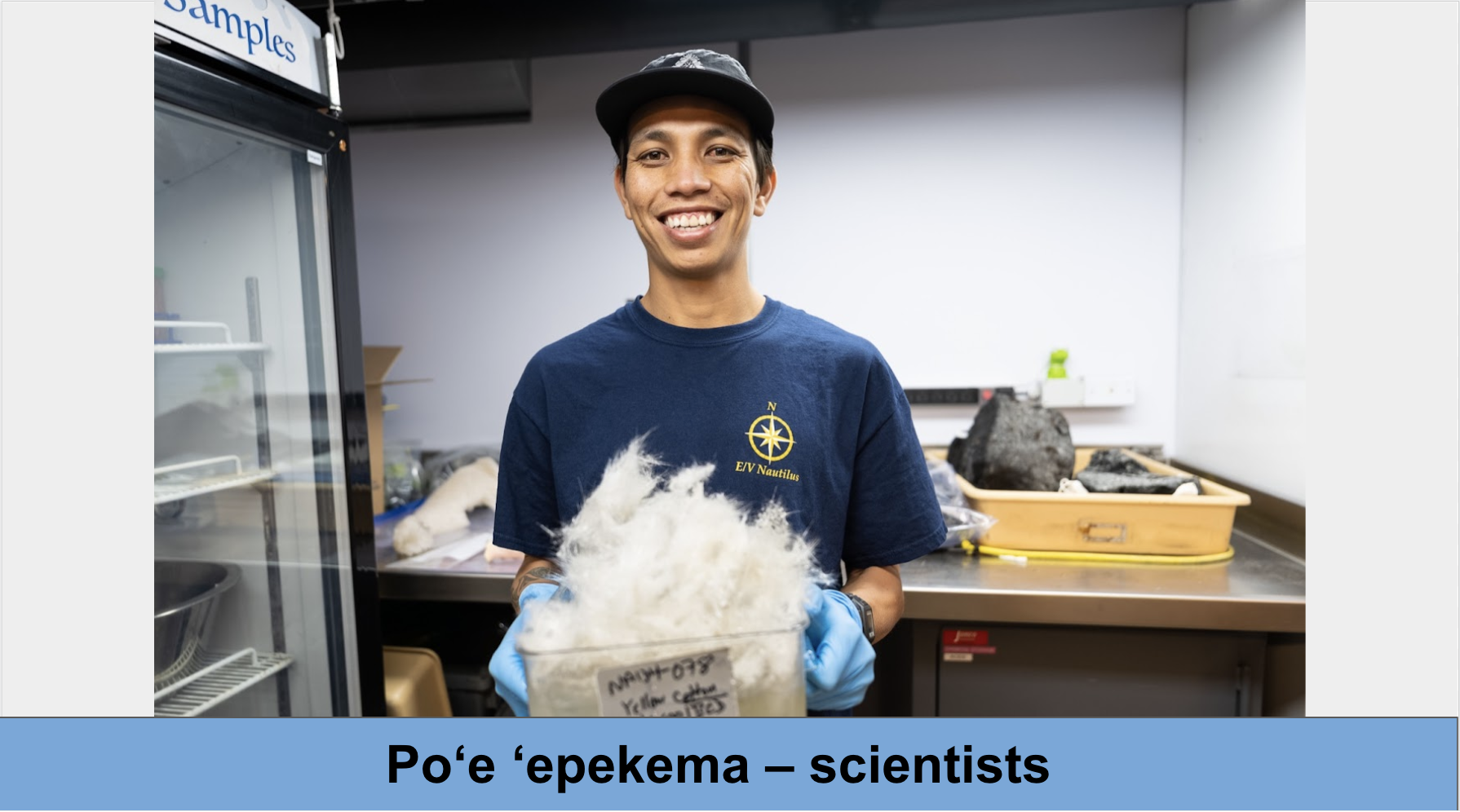 Nā Huaʻōlelo Huakaʻi ʻAumoana – Visual Vocabulary 'Ōlelo Hawaiʻi & English
Explore the language of ocean exploration in English and ʻŌlelo Hawaiʻi (the Hawaiian language)! This illustrated vocabulary slideshow shares views of the types of formations and life found on the seafloor along with the terms and team member roles needed for the operation of a successful voyage.
As we invite learners in Hawaiʻi, across the Pacific, and around the world to connect with Papahānaumokuākea Marine National Monument enjoy these terms for the discoveries in the wahi kupuna of the Native Hawaiian people. OET is grateful for the knowledge of kumu who have helped assemble this language list to develop a shared terminology for deep sea expeditions. This resource was created through the contributions of members of the Papahānaumokuākea Native Hawaiian Cultural Working Group facilitated by the Office of Hawaiian Affairs including Jacob Hauʻoli Lorenzo-Elarco, Kalamaʻehu Holden Takahashi, Hōkūokahalelani Pihana, Dr. Alyssa Anderson, Kanoelani Steward, Kanoe Morishige, and Kalani Quiocho.
Contributors' note: There are likely several Hawaiian words or expressions to describe these things, and we have compiled this list as suggestions only.